Party Graze Box
Regular price
₱2,999.00 PHP
Regular price
Sale price
₱2,999.00 PHP
Unit price
per
Sale
Sold out
Celebrate intimate gatherings with the Party Graze Box from Goodness Graze. This charcuterie party package can satisfy four revelers with more cheeses, cold cuts, fruits, nuts, and other treats.


Usual Inclusions: Choose your favorites from the list below. We also consider their availability and how they blend with the other treats on your spread.
Three

 kinds of cold cuts:

Lyoner, Farmer's Ham, Pastrami, Pepperoni, Ham, Hungarian, Kielbasa, Prosciutto, Schublig


Three

 kinds of cheeses:

Cheddar, Emmental, Brie, Camembert, Bleu Cheese, Edam, Cottage Cheese, Goat Cheese

Three

 kinds of

nuts:

Peanut, Cashew, Walnut, Almond, Pistachio

Three

 kinds of

chocolates and candies:

Toblerone, Kisses, M&Ms, Snickers, Hershey's Chocolate, Chocolate with Almonds, Chocolate with Raisins


Three kinds of fruits:

Green Apple, Orange, Ponkan, Kiwi, Grapes, Strawberry

Three kinds of breads, chips, and crackers:

Banana Cake, Donut, Chocolate Sandwich, Waffle, Crackers, Pepero, Oreo, Wafer Sticks, Bread Sticks

One Beerenberg Jam (30 g.):

Blueberry, Strawberry, Blackberry, Raspberry, Orange

One Drink

Wine (750 ml.), Other Alcoholic Drinks (700 ml.), Perrier (750 ml.), or Juice (1 liter)
We can customize the contents and packaging of your Party Graze Box. Bulk orders are also accepted.
Shipping & Returns

We offer delivery services. You may also pick up the item from our New Manila center.
Share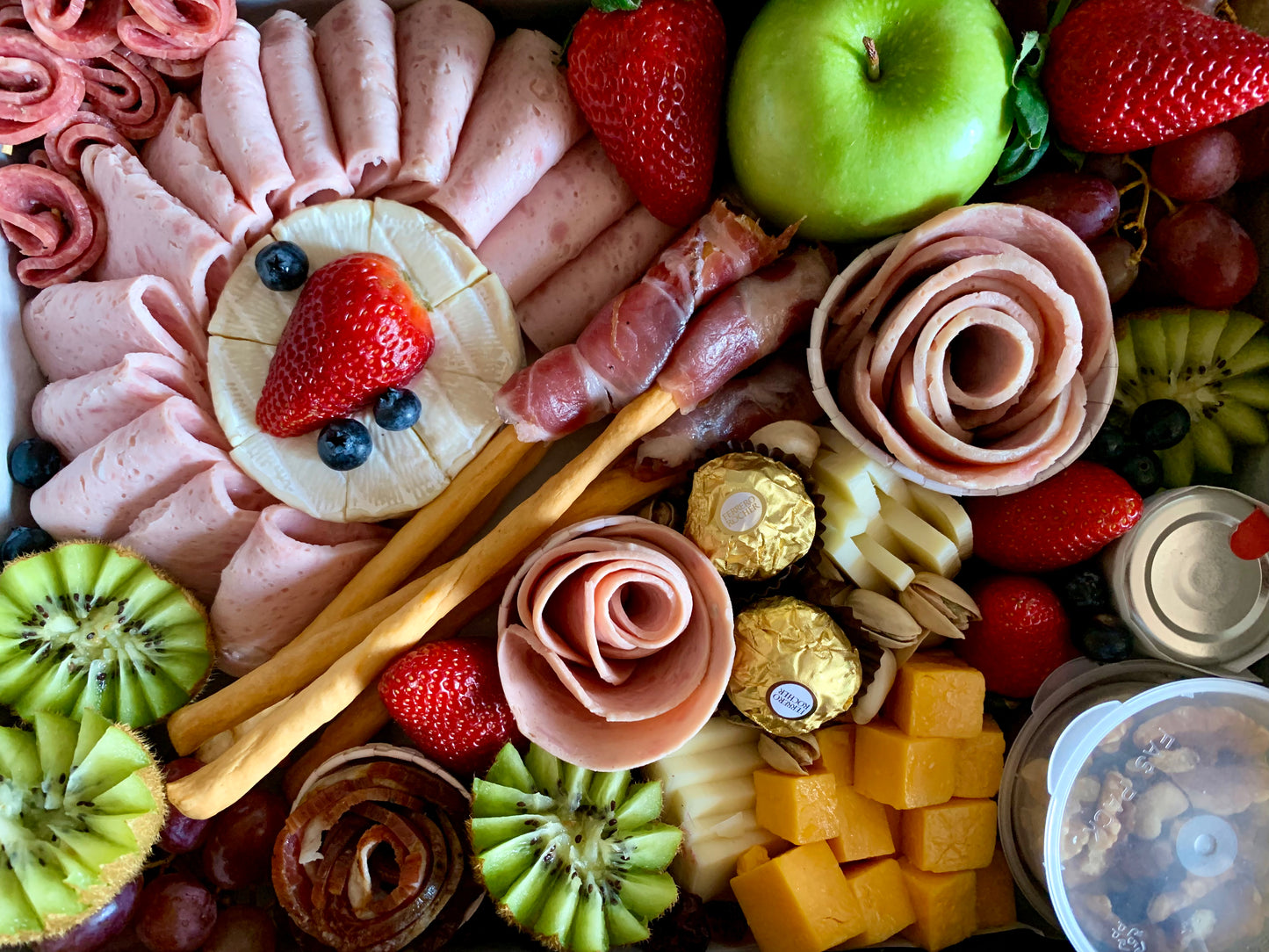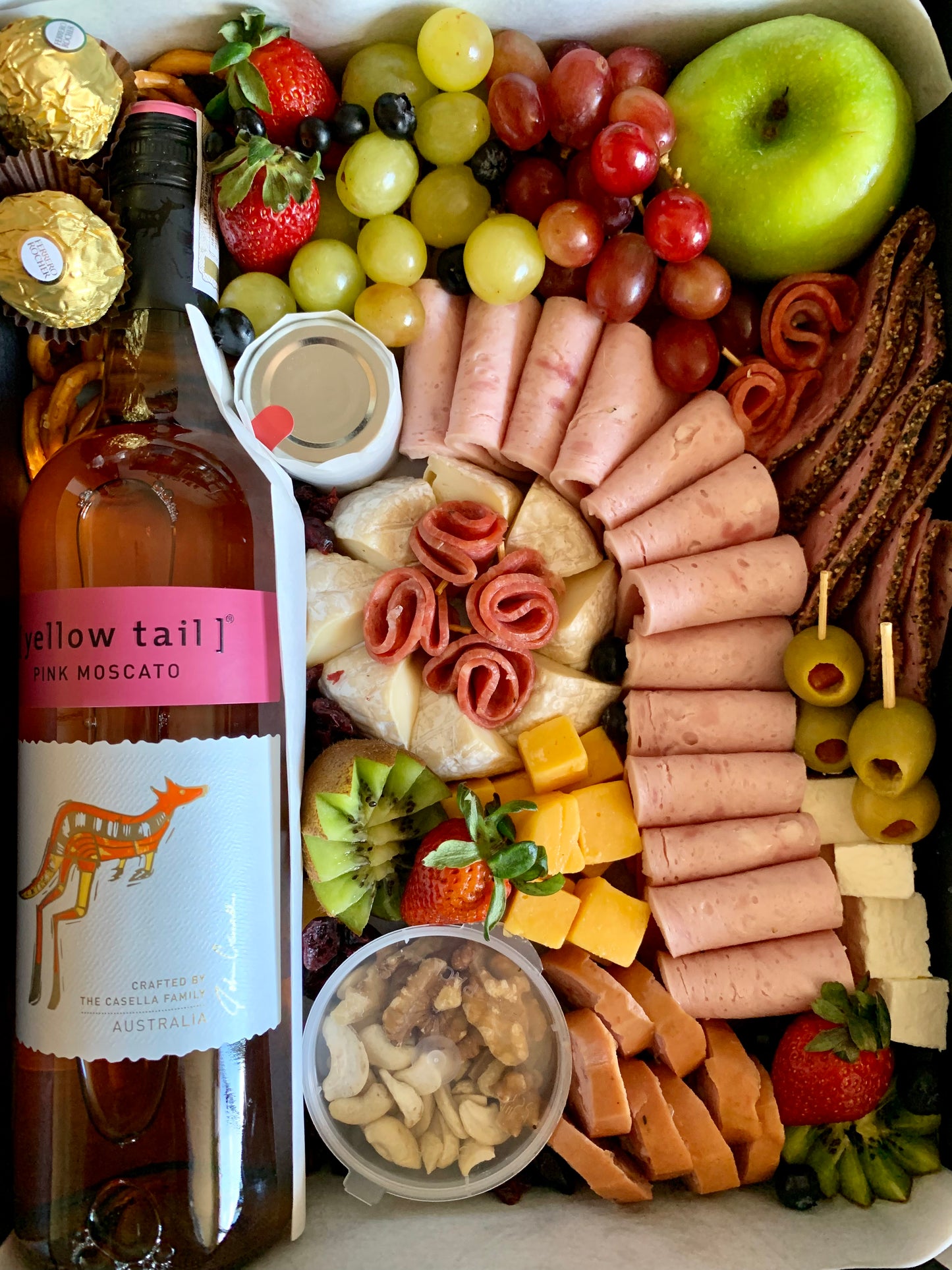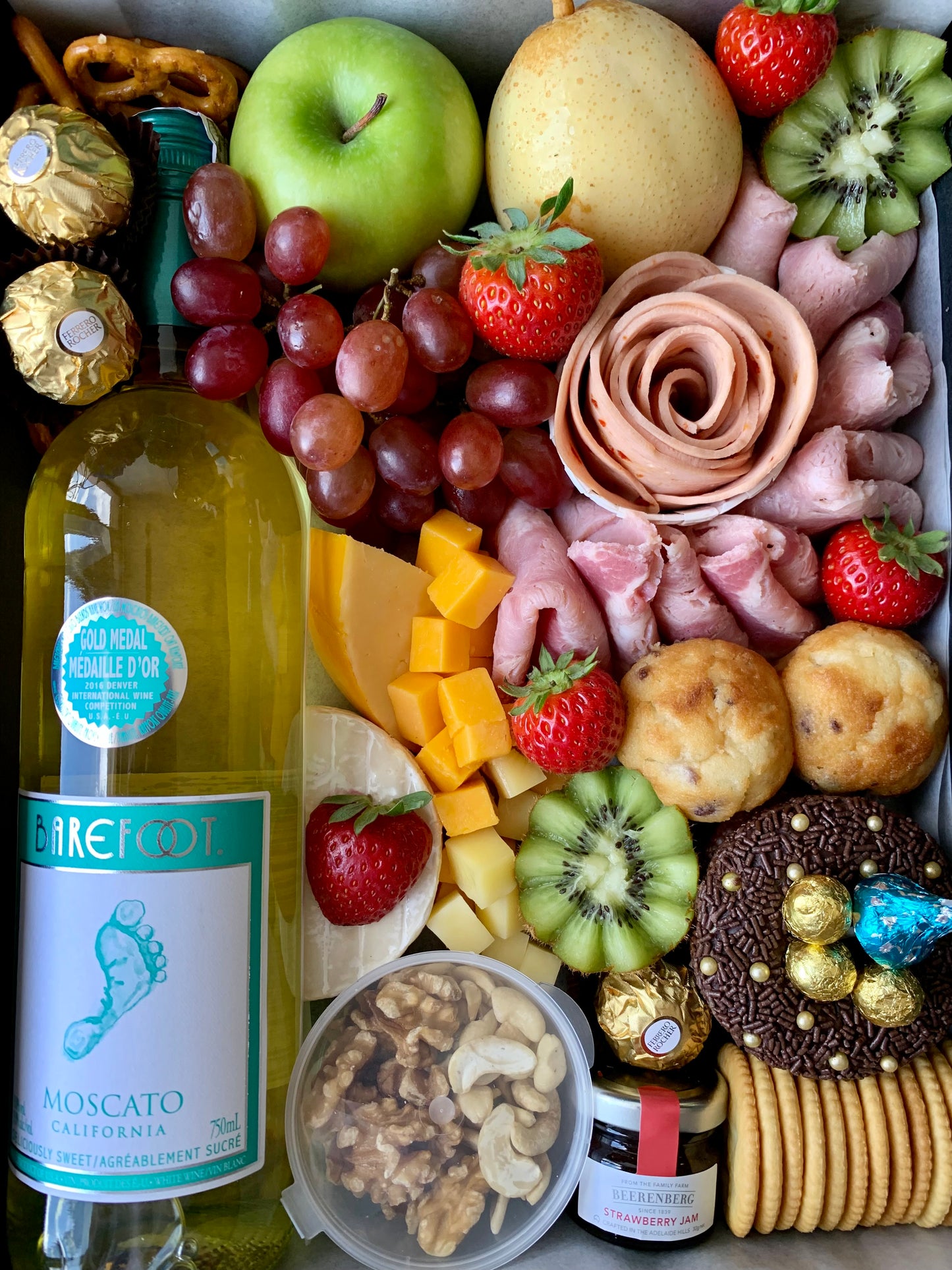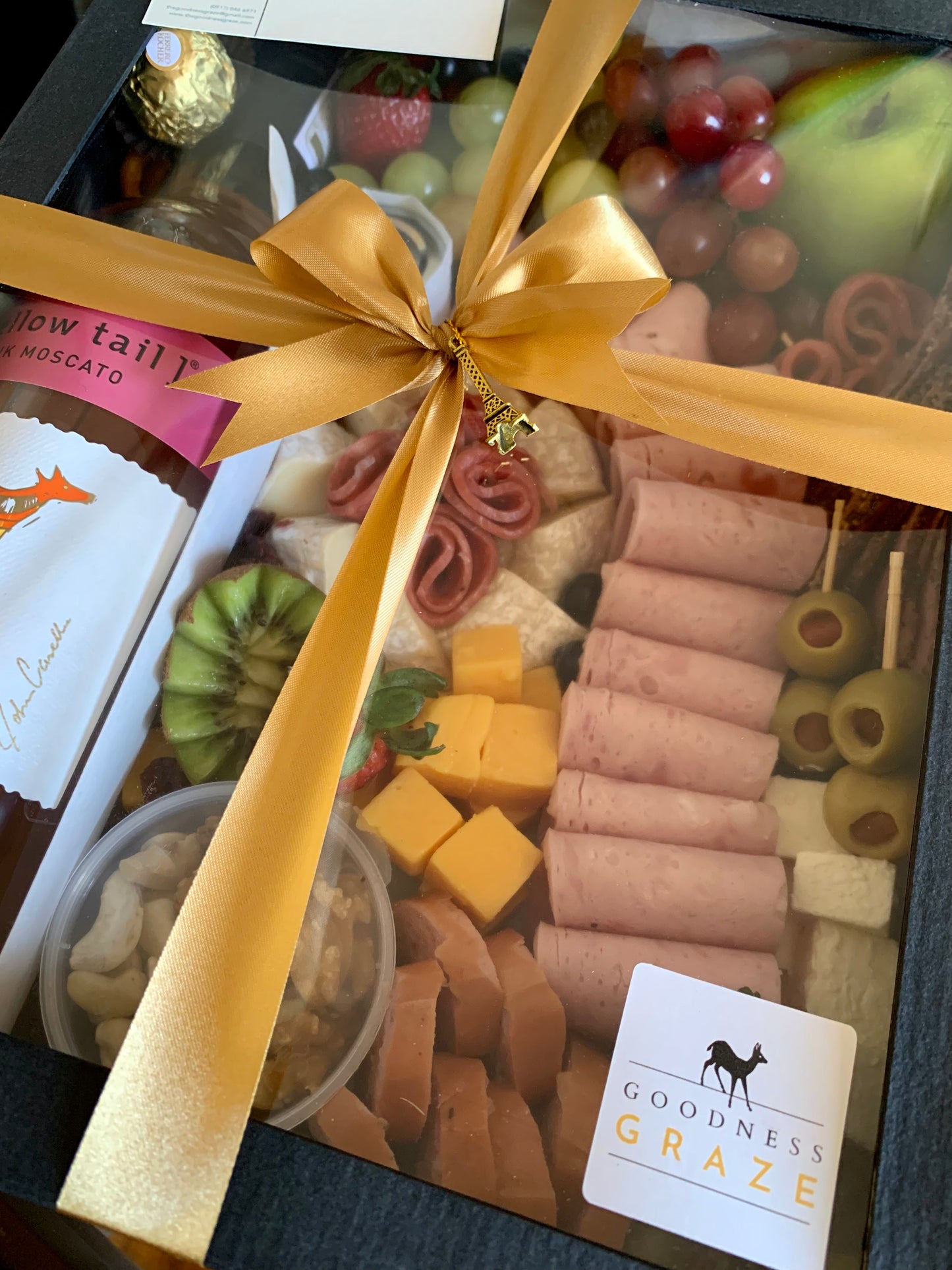 We care about Goodness
Utmost care is ensured to deliver quality and clean food to you.